Here is a mashup of some Rockies Games, very appropriate for the times.


8/25/07 vs Nationals Win 5-1

About 3 or 4 times a year I get front row seats from a former co-worker. Here's my girfriend's boyfriend, Matt Holliday.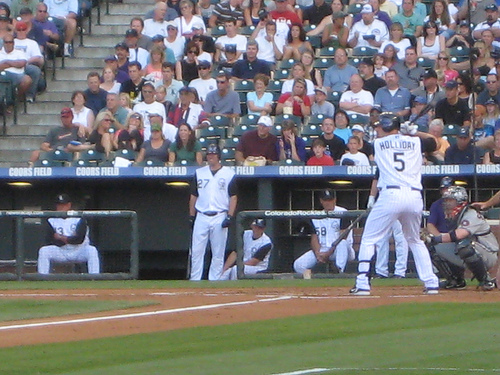 Troy Tulowitzki has a fine looking backside. Or so I am told.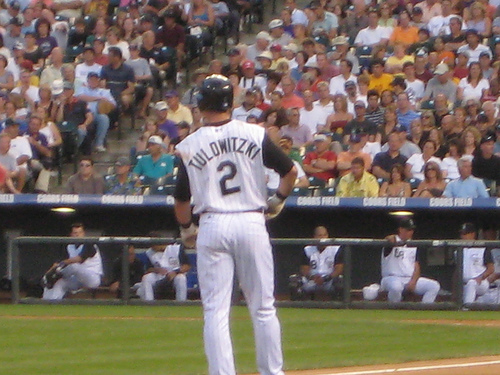 My frontside looks weird.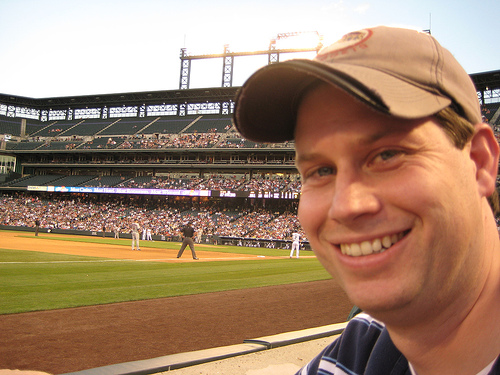 Todd Helton and Matt Holliday will score soon.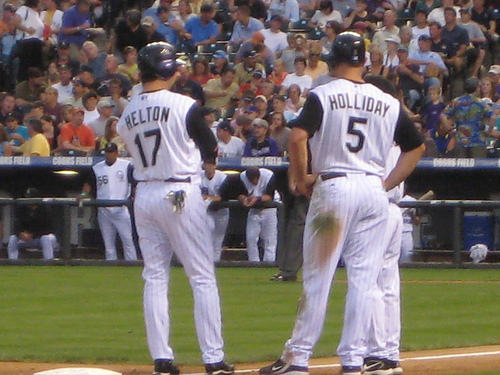 Ubaldo Jimenez.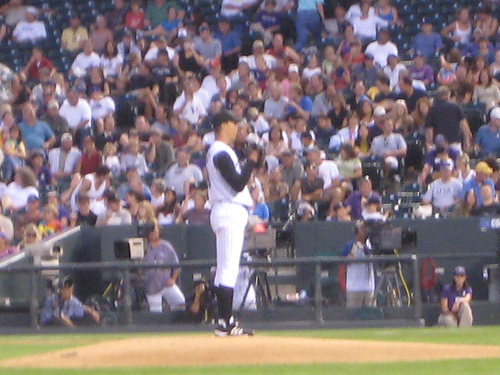 Angie paid attention thru most of this game.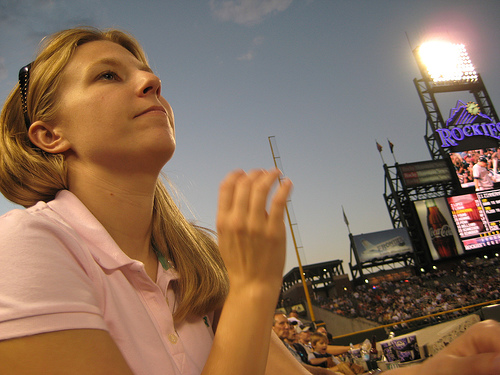 9/15/07 vs Marlins Loss 2-10 ewww

This was the last game before the Rockies went on their run. My brother and I sat thru some horrific baseball this night.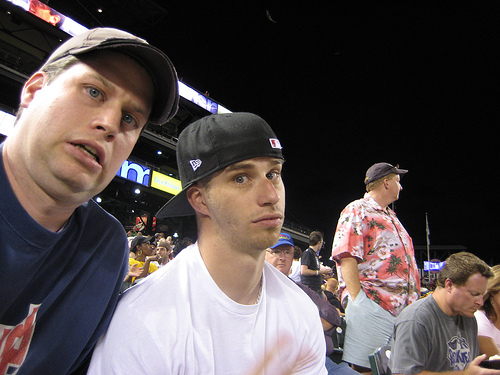 To pass the time, my brother and I played one of our favorite games. Whenever we sit close to the field, we pick the opposing player closest to us to haze. This game, it was Josh Willingham. The whole game we called to him "Cody.......! Cody.....!" He would look at us weird. We used to live by a kid named Cody Willingham, so that's where that came from. Pretty stupid, but he got annoyed. He looked at us once, then never again until the Marlins scored a lot. But we kept yelling to him, 'nice play Cody!'. He got irritated enough he ratted us out to an ump who stared at us real mean. I stared back at him, then kept yelling at Cody. What was he gonna do, kick us out for calling a player 'Cody'? Anyway, all my pictures of Cody turned out blurry.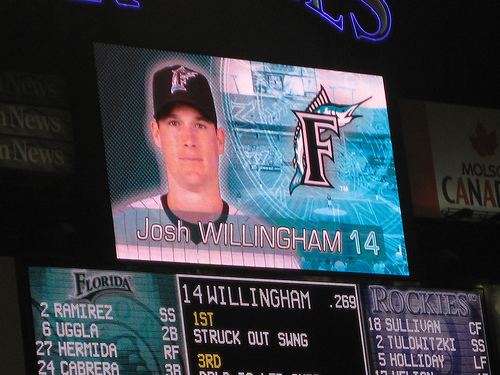 Here's the ump who stared at us in a mean fashion like we were supposed to be scared or something.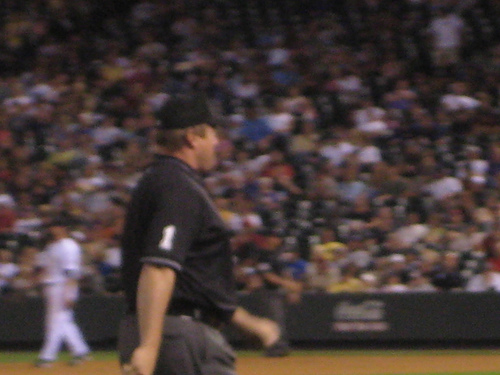 9/18/07 vs Dodgers Win 9-8

This was the second game of a double header. I talked to Struck earlier in the week saying I wanted to see one last game because I would be in Portland the last homestand of the year, so I got us some tickets and we went. This turned into the game that Todd Helton hit the game winning home run in the 9th inning with 2 outs and 2 strikes. Struck took all these pictures.

Matt Holliday hits his 100th career home run.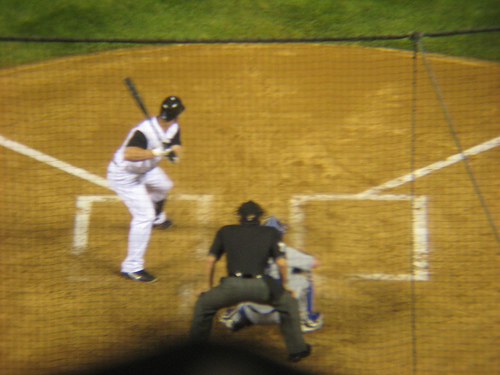 I like this pic cuz it shows the 100th career home run visual, but the pic is Matt Holliday getting high fives in the clubhouse.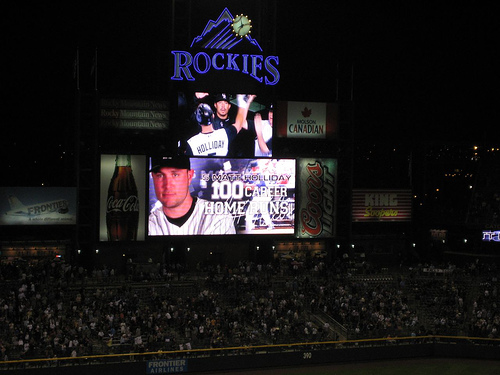 Struck.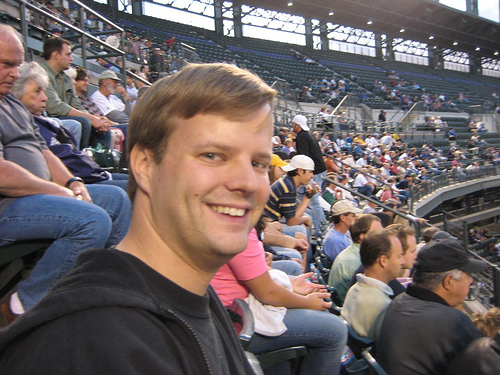 Me.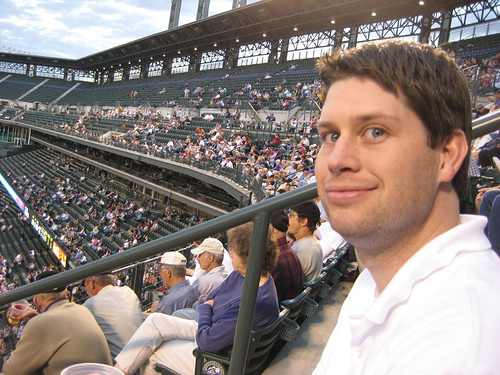 Game winning celebration! Fucking Dinger is there to mess up the pic. I hate his ass soooo bad.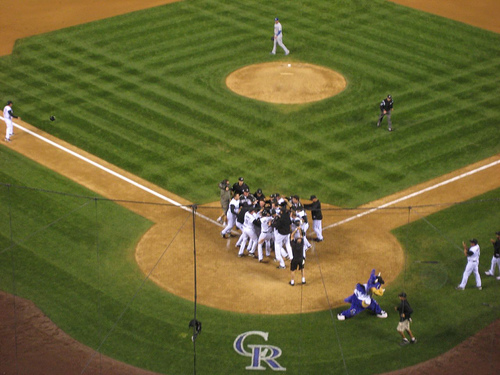 It looks like that guy might punch Dinger, but no such luck.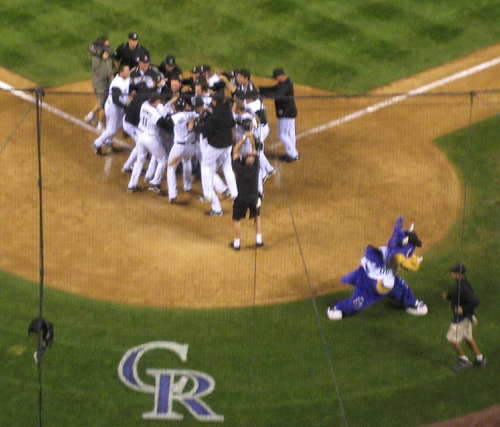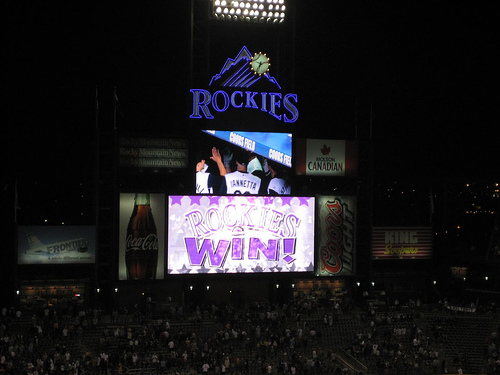 10/1/07 vs Padres Win 9-8

This is the playoff to see who goes to the playoffs. I was in Portland at a wedding, saw them win and called Struck, who dutifully got tickets. I got home and went to the game.

I am in a serious mood.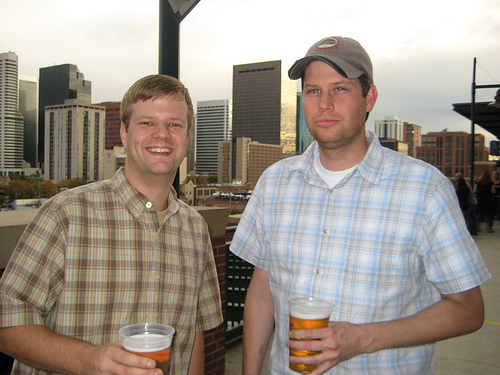 National anthem.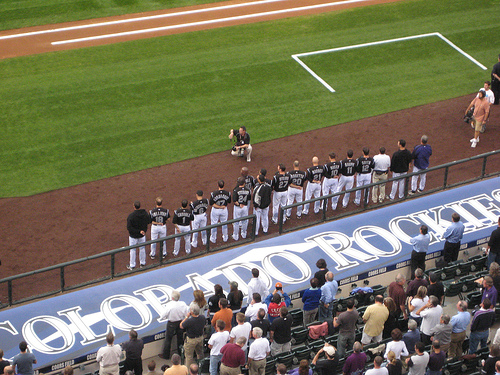 Yorvit Torrealba home run trot.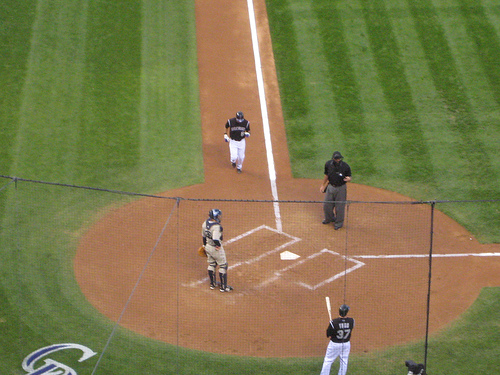 Todd Helton home run trot.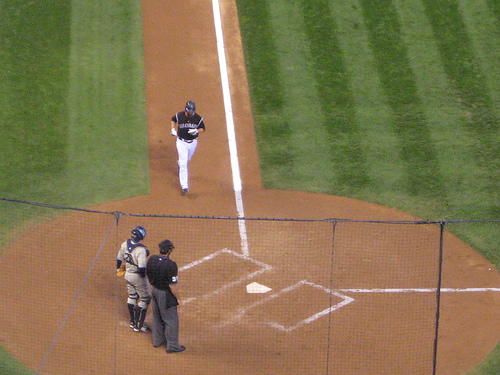 I am nervous, Struck is not.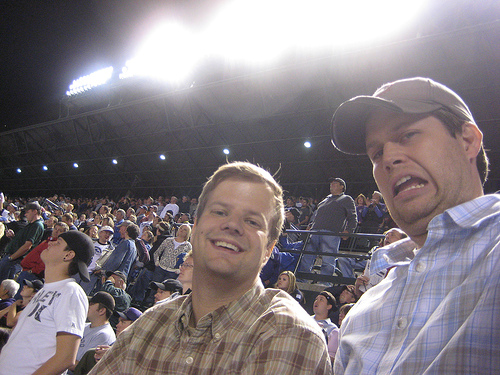 We impersonate Matt Holliday's under bite.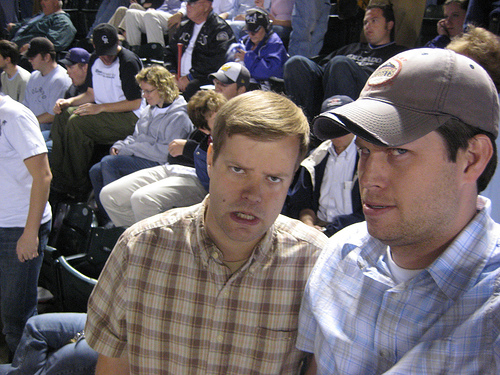 Matt Holliday right before he scores the game winner. I got a video of it that is fantastic, I tried to load it on YouTube but it was too big. I didn't know files could be too big for YouTube. maybe I am doing it wrong.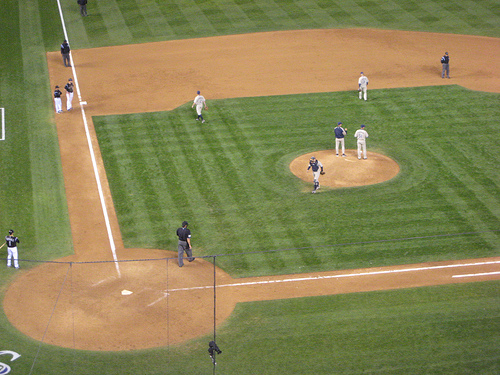 We so happy. I have my rally cap on it and it worked. Struck is in disbelief.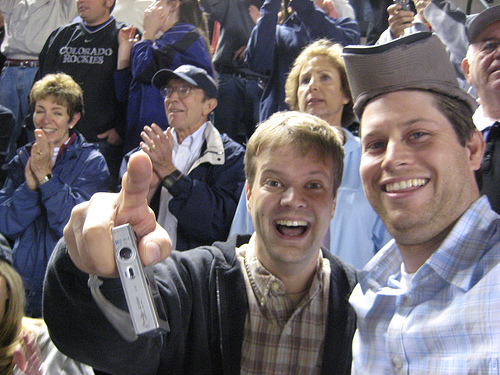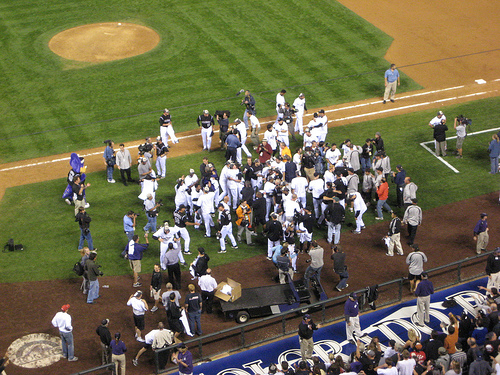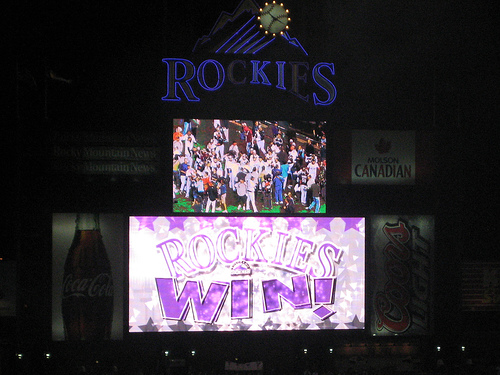 Nothing like grown men in a confined space spraying each other down.